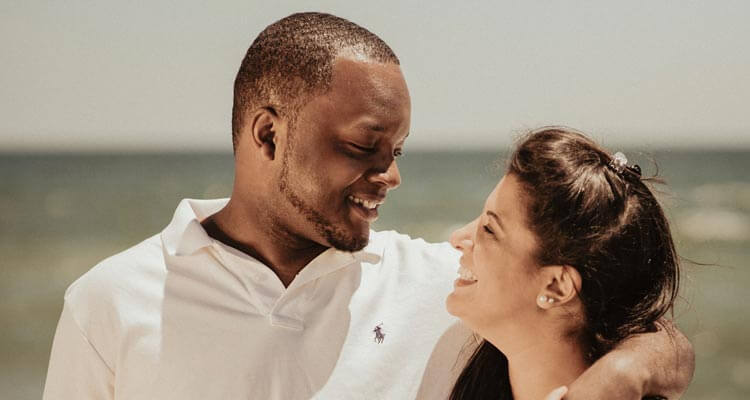 If you were an alien who just came down from planet Mars to Earth and asked about our human relationships, there are a couple of things experts would tell you first. Honesty is important not only for the relationships in your life but also for yourself. You have to be able, to be honest with yourself and admit things that might make you feel bad. This is the start of you becoming a better person. A person who better understands how it feels and what it wants is a person most likely to have a successful relationship. And this goes for all types of relationships.
However, interracial couples have this additional burden they should not have to carry. We know it, you know it, and some people know it while other perpetuate wrong ideas and utterly ridicules claims. That burden can actually be a blessing if we already cannot get rid of it as a curse. And that blessing comes in a form of increased communication between partners. This is independent of their cultural, racial, or any other background. You see, what usually happens is that people tend to gravitate to members of their own little community.
They feel safer that way sacrificing that special spice that life has to offer. That something that makes it worth living and that something that makes you feel alive. If you're an interracial couple, you probably have different backgrounds. These usually small but sometimes also big differences drive this increased need for understanding and communication. Why someone likes a certain activity or behaves a certain way can oftentimes be attributed to external facts that someone was exposed to while growing up.
If you're able to understand what's behind the behavior, and what drives it, you can then also understand that person and form a better connection with him or her. You can basically be a better couple. And this is why interracial couples have this advantage over others as necessities of life will prompt questions that need to be answered. That way you'll be able to trust and respect your partner more. It will also help with any possible misunderstandings. And instead of a huge fight perhaps your partner will just look at you and smile.
Smile because they know what's behind your actions. Smile and love you more and in turn, you will love them more. We know that this might sound a bit too idyllic but we here at IR Dating Expert like idyllic.