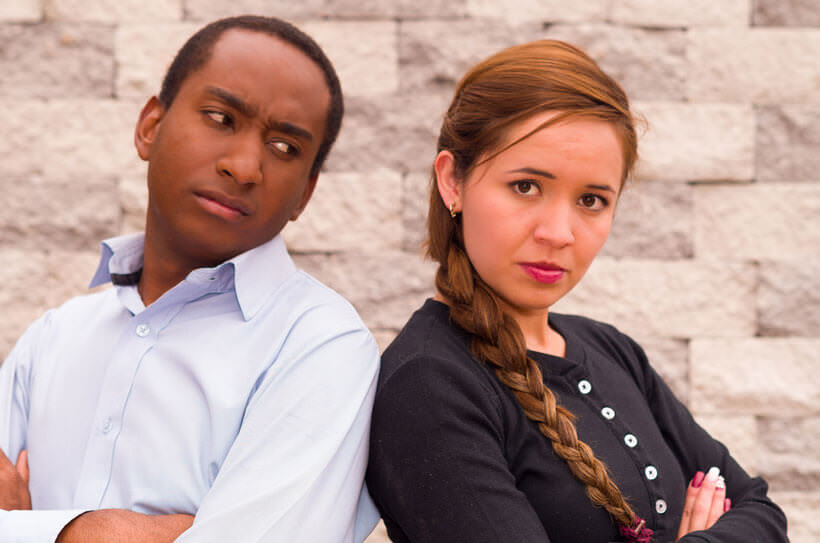 Being in an interracial relationship most of the time doesn't differ from being in any other kind of romantic partnership. You're just two people who like or love each other and are sharing their lives and enjoying themselves. It should be that simple, and it usually is, until the world and society start meddling. Truth be told, every relationship sometimes suffers because of the way surroundings perceive it, but rising above these influences is what makes the relationship stronger.
When we talk about the ups and downs of interracial relationships, there is a lot of ground to cover, but it all comes down to the two people in the relationship. Most interracial couples don't think it's significant that they're not of the same race, up until someone close mentions it in a derogatory way. Prejudice is a slippery slope, and people tend to slide right down it. This is why it's very important that both you and your partner always stay above all the attacks and judgement you may encounter.
One of the most common benefits that interracial couples talk about is gaining a fresh perspective of the world when dating someone from a different culture. When the two individuals from different races start sharing their lives, they are in a constant learning process about each other and the world. Your interracial relationship can be such an enrichening experience, a journey for you and your partner that will leave you more open-minded than you've ever been.
But you being open-minded and non-judgmental could push some buttons with people that aren't, and this is a situation you need to be prepared for. Be it your friends, cousins or even your parents, there will always be someone to comment and have an opinion, but just remember that your reaction is your responsibility. Even though you might not get the understanding you expected, try not to feel bad about it for long. Everyone reacts in the way they see most fit and it is your job to always act calmly. If someone is being rude, just walk away, because there is no need to engage in a conversation that won't amount to anything. The most important thought to always keep in mind is that you love the person you're with, and that their and your skin colors are nothing but a social label.
What your interracial relationship will do for you is expand your social awareness. You will learn how being more conscientious about the world and how to let go of meaningless social commentary that are buzzing around you two. What's more, you being in an interracial relationship will help you to completely naturally get rid of the people that can't respect your choices. You will be able to appreciate even more ones that do support you and love you for being true to yourself, and having such amazing people in your life (even if there are only few) is all you can really hope for.
In a healthy interracial relationship, it is crucial for both of you to keep your cultural identity. One person's heritage should never be suppressed on account of the other, and couples should always strive for balance in these matters. As we mentioned, being a part of an interracial couple is an amazing learning opportunity, and let's face it, it can be a lot of fun. Here again, your mutual trust and understanding plays an important role.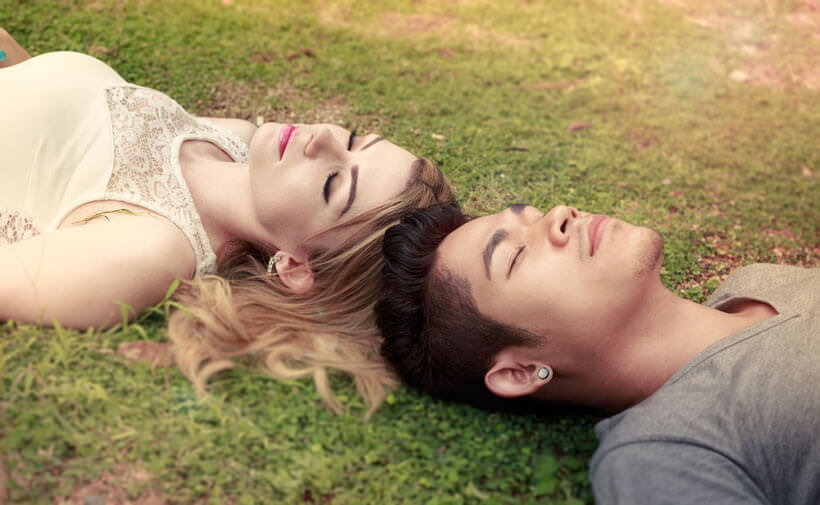 If you see some unusual custom, ask about it. If there is something you are curious about, don't be afraid to talk to your partner, they will be glad to share their culture with you. So much good can be gained – learning a new language, trying new delicious foods, understanding historic events from a different perspective, the list is endless. You can plan date nights around different cultural topics and have a great time while also learning something new. When you're learning about the person you love, you're also learning about yourself and this can only strengthen your relationship and make you care even more.
With different cultural heritage come many myths and misconceptions, so expect that people will ask you a lot of questions that might seem trivial, but perceive it as a chance to clue them in. If questions are asked in a non-malicious tone, then definitely try to answer as best as you possibly can, people who are genuinely interested will listen and appreciate your effort.
The strongest pro can we think of when it comes to interracial dating is that it leaves you with so much space to grow and become a better person every day. Breaking the barriers and giving a positive example with your interracial relationship is inspirational and worthy of respect, never forget that. Know that your love connection will only be stronger after it has endured the test of prejudice and that you can love whomever you want without anyone giving you grief about it.